Vatupassi is going to hit the road and head out on a two-week tour of vocational schools and colleges around Finland, with the theme "Headed to the top" (in Finnish: Matkalla huipulle). Since there is no specific training for the equipment rental business as of yet, Vatupassi wants to offer students of e.g. Construction, Mechanical Engineering and Production Technology, Logistics, Surface Treatment Technology as well as Electrical and Building Services Engineering an opportunity to get to know this multifaceted field.
It is important for us at Vatupassi to support young people and to help facilitate the start of their working careers. During the tour, students have the opportunity to express their interest towards a traineeship or a summer job at Vatupassi. The most important thing in this field is not your title, but your ability to demonstrate perseverance, and that is why we have skilled people from a wide range of fields – from chefs to truck drivers and priests to Master's degree holders – among the Vatupassi staff.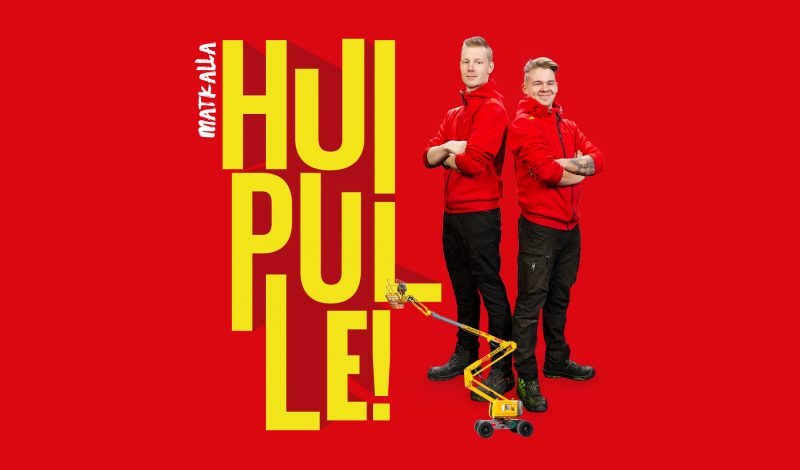 The tour stops at vocational colleges in Joensuu, Kuopio, Jyväskylä, Oulu and Nurmes. And the tour programme features popular hit music, awesome shows by the Stunt Freaks Team, a stunt simulator where you can test your own daredevil skills, as well as different games and fun competitions. 
The "Matkalla huipulle" tour is a part of Vatupassi's social responsibility plan, which also includes e.g. the "Junnutonni" youth sports grant.
Tour schedule 2022:
Tue 20 September: Joensuu, Riveria
Wed 21 September: Kuopio, Sakky
Mon 26 September: Nurmes, Riveria
Tue 27 September Oulu, OSAO
Wed 28 September: Jyväskylä, Gradia