The best tool and equipment rental service in Europe
Vatupassi is a family-owned business that specialises in the rental of tools and equipment. We operate at five different locations around Finland: Joensuu, Jyväskylä, Kuopio, Nurmes and Oulu. Our services include the rental and transportation of tools, machinery and equipment, as well as construction site services. We also sell different types of products related to construction, renovation and DIY. In 2020 we were awarded the accolade of best tool and equipment rental service in Europe at the European Rental Awards.
The Vatupassi catalogue of over 1,000 items covers everything that might be needed during a building or renovation project, whether you are a professional or a novice. The founding principle of our business is to provide our customers with clean, high-quality tools and equipment that are in perfect working order and ideal for whatever task they are aiming to tackle.
We are strong advocates of the circular economy and believe that owning every appliance or piece of equipment is not necessary, making the rental of tools and equipment a more affordable and environmentally-friendly solution. Vatupassi's experienced and professional staff can help you choose the most appropriate kit for the job and are always happy to assist with transportation, assembly and disassembly, if required.
Our objective is not to be the biggest tool and equipment rental company in Finland. Instead, we strive to be the best employer in this industry, as well as the one that delivers highly flexible customer service. When Vatupassi was chosen as the best tool and equipment rental service in Europe, the panel of judges were particularly impressed with our investments in employee well-being, adaptive customer service practices, as well as social and environmental accountability.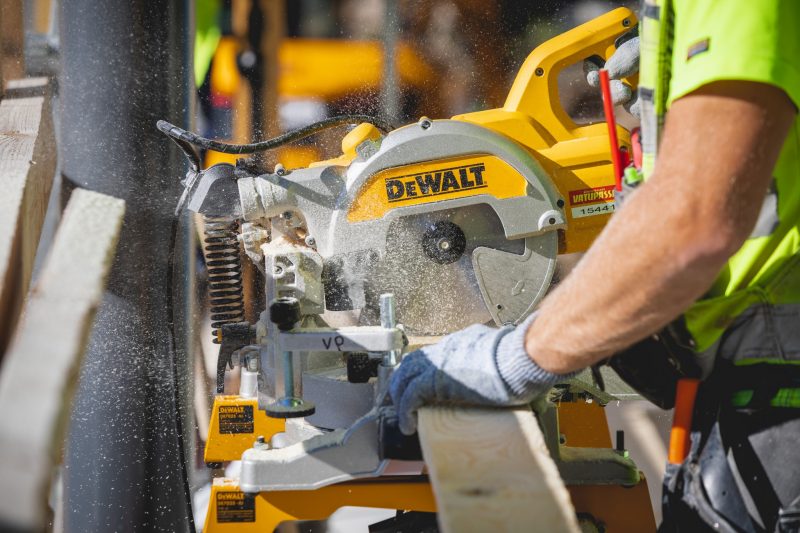 For us, social and environmental accountability means looking after the well-being of our employees, the environment and society in general. Vatupassi's company strategy highlights employee well-being as the number one priority and it is at the forefront of all our activities. Our employees are provided with extensive occupational health services, workers' compensation insurance and bonus programmes. We pay a lot of attention to the fair treatment and job satisfaction of our staff members.
Vatupassi's extensive environmental programme focuses on monitoring the environmental impact of our operations and the reduction of energy and fuel consumption. We are committed to becoming carbon neutral by 2030, among other things. Promoting social well-being through youth work and cultural and sporting activities is also very close to our hearts, which is why we make regular donations to different charities, clubs and organisations.
Vatupassi was founded by Jukka and Jarmo Törmälä in 1992 and the Törmälä family have continued to remain at the helm of operations to this very day. Since 2011, Milla Törmälä, the daughter of Jukka Törmälä, has served as the CEO of Vatupassi, while Jukka continues as the chairperson of the board. Milla´s brother, Anssi Törmälä, manages the organisation's finances and human resources. Sales department is led by Sampsa Tanskanen, a second-generation member of the Vatupassi family who has spent his entire career working at the firm.
Vatupassi is a Finnish company that pays its taxes in Finland. Over the years, our operations have expanded and developed at a gradual pace but with a resolute attitude, while our turnover has increased from 5.5 million to 9.5 million euros in less than five years. This has all been achieved without compromising on quality, competence or profitability.